During a fresh installation of a vCenter Server 6 on a Windows Server, the Installation stops with an Error during installing some VMware Services.
Right in the middle of the installation, the following vdcpromo error message appears. "Failed to run vdcpromo"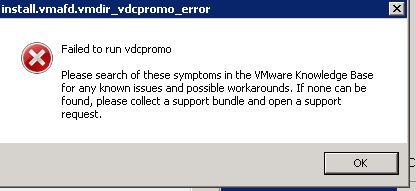 A restart of the Server or a Cleanup of all old vCenter Installation Folders couldn't bring this installation up to work.… MORE...