Packtpub has actually a learning campaign on his website,  with daily changing free e-books. Packt Publishing have a lot of good premium books and everyday they put up a premium book for download for free.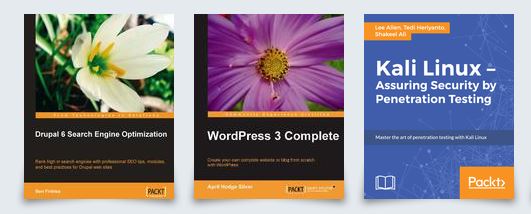 You can find the ebook on their camping site. After you have created a free Account, just log in to that and claim you daily free ebook from the Packtpub Website.
The e-books Remain in your account forever. You can view them directly in your browser, or download them in the PDF, ePub and Mobi Format. There is also a feature to send the e-book to your local Kindle Device.
The Books are all in English and had been released during the last 1,5 – 2 years.
You can find the campaign website here > Free Packt Pub ebooks
---