Packtpub has actually a learning campaign on his website,  with daily changing free ebooks.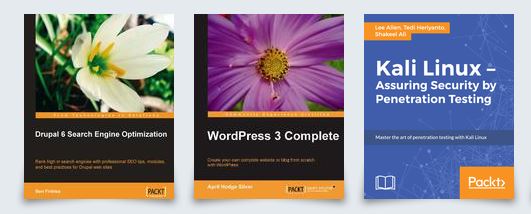 You can find the ebook on their camping site. After you have created a free Account, just log in to that and claim you daily free ebook from the Packtpub Website.
The ebooks Remain in your account forever. You can view them directly in your browser, or download them in the PDF, ePub and Mobi Format. There is also a feature to send the ebook to your local Kindle Device.
The Books are all in English and had been released during the last 1,5 – 2 years.
You can find the campaign website here > Free Packt Pub ebooks